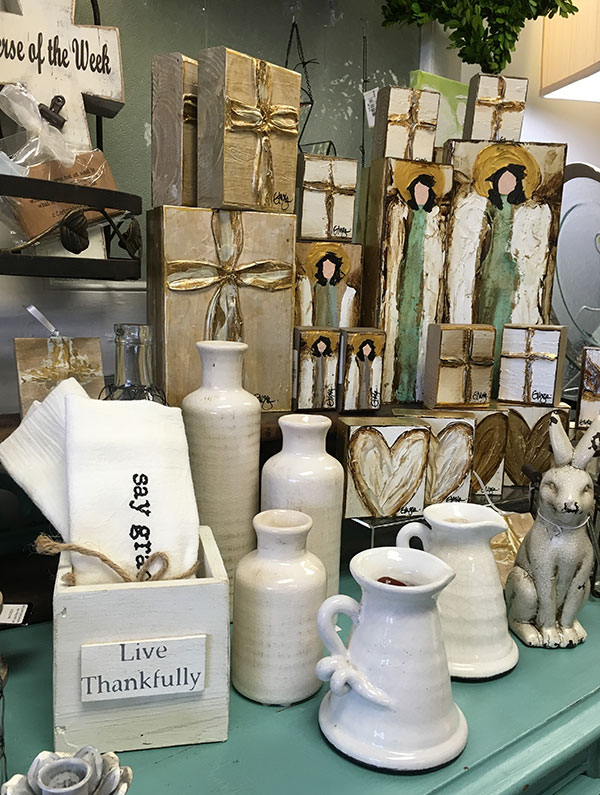 Under the Pecan Tree opened in Dunwoody on December 1, 2015. It's owned and operated by the Scoles Family.
Amanda is a native Atlantan who grew up on Stratford Road, just across Peachtree from Lenox Square. It was at Lenox that Amanda spent summers and Christmas vacations working at various stores… and it was there where she got the itch to own her own gift shop! Davis has been in Atlanta all but two years of his life, but brags of being Texas-born. These empty-nesters reside in Brookhaven, near Marist School, but you'll find Amanda under the pecan tree most every day.
Think of under the pecan tree as a general store with products for every member of the family (from infant to grandparent). And just like you would do at an old-fashioned general store, you're invited to chit-chat and dilly-dally to your heart's content!
Location
We are located in Dunwoody, Georgia, in The Shops of Dunwoody retail center. J. Christopher's is our next-door neighbor.
Our Address: 5482 Chamblee Dunwoody Road #27A, Dunwoody, GA, 30338
Hours:
Sunday: Closed
Monday: Closed
Tuesday: Open 10am – 6pm
Wednesday: Open 10am – 6pm
Thursday: Open 10am – 6pm
Friday: Open 10am – 6pm
Saturday: Open 10am – 4pm
Contact:
Phone: 678-694-8704
Email: info@underthepecantree.net
Facebook: Under the Pecan Tree
Instagram: underthepecantree
Tidbits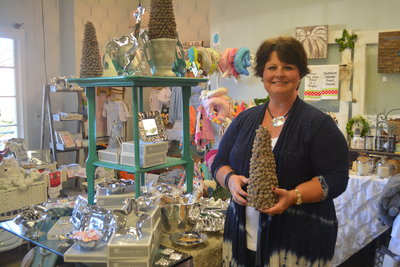 Newspaper Articles:
Best of Perimeter Award: Read Dunwoody Crier article
Dunwoody Crier: What a wonderful addition to the Dunwoody scene! Drop by Under the Pecan Tree in the Shops of Dunwoody, and you'll understand that reaction. Owned by Amanda and Davis Scoles and their daughter Annie, the shop is filled with gifts and accessories for every occasion. Read more...
Northside Neighbor: Local shops throughout DeKalb personalize holiday shopping Read more...